2017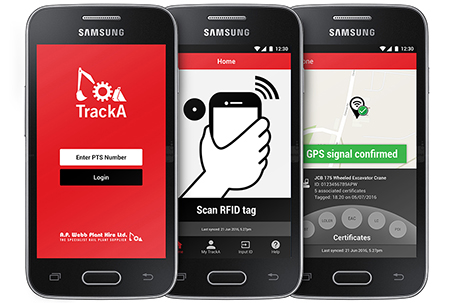 A.P. Webb Plant Hire Ltd.
MOBILE APPLICATION
27 September 2017
After a long time in development, asset tracking app 'TrackA' goes live. TrackA locates a fleet of assets via GPS tracking and stores all relevant associated certificates.
I designed the interface for the app and supporting website, while Stafford based app specialists – Apphaus brought everything to life.
Phase one is just the tip of the iceburg for TrackA, as A.P. Webb Plant Hire Ltd have many other requirements which are due to be rolled out with future updates. See more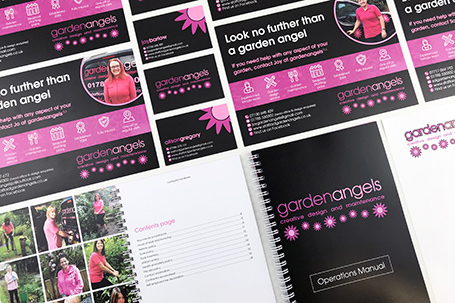 Garden Angels
OPERATIONS MANUAL // STATIONERY // MARKETING MATERIAL
15 December 2017
This year Garden Angels have grown to three franchisees, making them the go-to garden design and maintenance firm in Staffordshire.
To keep in line with expansion, a new operations manual was required, new stationery and marketing material for each new franchisee.
I based the look and feel of the artwork on Garden Angels' existing website and van signage, keeping it inline with their recognisable identity. See more